Sherry Chen & Roxi Liming: Tackle Employment Conflict of Interest Pitfalls as an Immigrant Worker
We had a packed classroom of people attending the seminar on Feb 12. Ms. Sherry Chen, Ms. Roxi Liming annd Mr. Xiangxi Liu all did a marvelous job sharing their experience and insights about employment conflict of interest from different perspectives: employee, legal and law enforcement.
Key takeaways:
Do not put company information in personal devices, or vice versa, unless having received employer's written approval due to business needs.
Keep paper trail of your communications and activities that could potentially lead to conflict of interest.
Know your legal rights.

If a government agency requires to interview you, or ask questions without a court order or warrant, you have the right to decline their request, be silent and leave the meeting.
You have the right to have a lawyer with you when making a statement or sign any paperwork.
If you happen to make, or forced to make a written statement, you have the right to write "Do not use for court" beside your signature, to prevent the statement from being used as an evidence against you at court.
Handout
Ms. Roxi Liming was gracious to share the handout she passed out during the seminar. Please download it here.
Pictures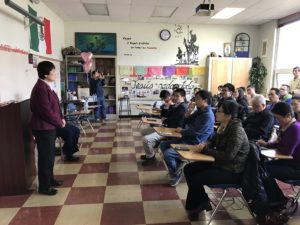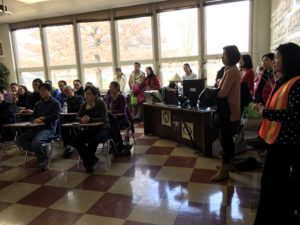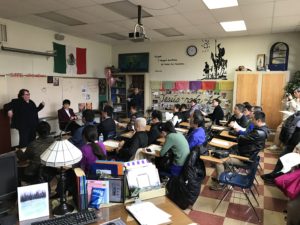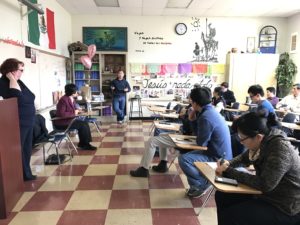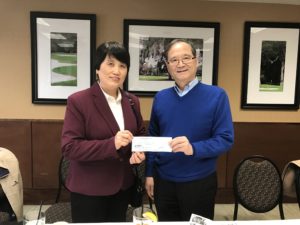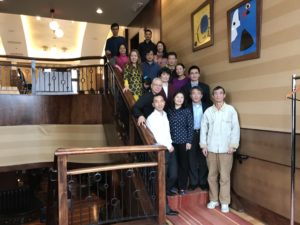 This is an event hosted by OCAA in partnership with OCS and Committee 100.

Many Chinese Americans are knowledge workers that face a dilemma: on one hand, we are American citizens that believe in the American dream – work hard and be successful; on the other hand, we have many family, cultural and economic ties in China.

The past few years have seen an increasing number of Chinese Americans wrongfully indicted or penalized by employers due to the fact they are Chinese

 
Americans. Two recent prominent examples include Dr. Xiaoxin Xi, Professor of Physics at Temple University, and Ms. Sherry Chen, formerly hydrologist at National Weather Service.
How can we prevent this kind of mishaps from happening to any of us again?
OCAA, OCS and Committee 100 have invited Ms. Sherry Chen to provide perspectives and tips from her experience, and employment/immigration law attorney Ms. Roxi Liming, partner at the law firm of Adams & Liming, LLC to provide advice from a legal standpoint.
This seminar is FREE and open to the public.

 

 
When:  February 12, 2017, 2:00 – 3:30 pm

Where:  935 Northridge Rd. Columbus OH 43224

 
To reserve your seat, please RSVP at: https://goo.gl/EWbO3g or scan the QR code above.
Click here for PDF flyer.
To know more about Ms. Sherry Chen, please go to http://www.sherrychendefensefund.org/.
Ms. Roxi Liming's presentation outline:
1. Employment Conflicts of Interest
2. Employee Duty of Loyalty to Employer
3. Uniform Trade Secrets Act as adopted by Ohio
4. Federal Economic Espionage Act
* * *
Ohio Chinese American Association (OCAA) is a non-profit, non-partisan organization aimed at raising awareness of civil rights among Chinese Americans and promoting social participation. Check ohiocaa.org for more details.
Ohio Chinese School (OCS) is located in Columbus and provides Chinese language, math, culture, arts, and English language classes to both the Chinese community and the general public in Central Ohio. Check ohiochineseschool.org for more details.
Committee of 100 (C-100) is a membership organization of Chinese Americans dedicated to the spirit of excellence and achievement in America. Check committee100.org for more details.